7.3.1 How to manage reports?
1. Reports can be found under "Others" in the main menu.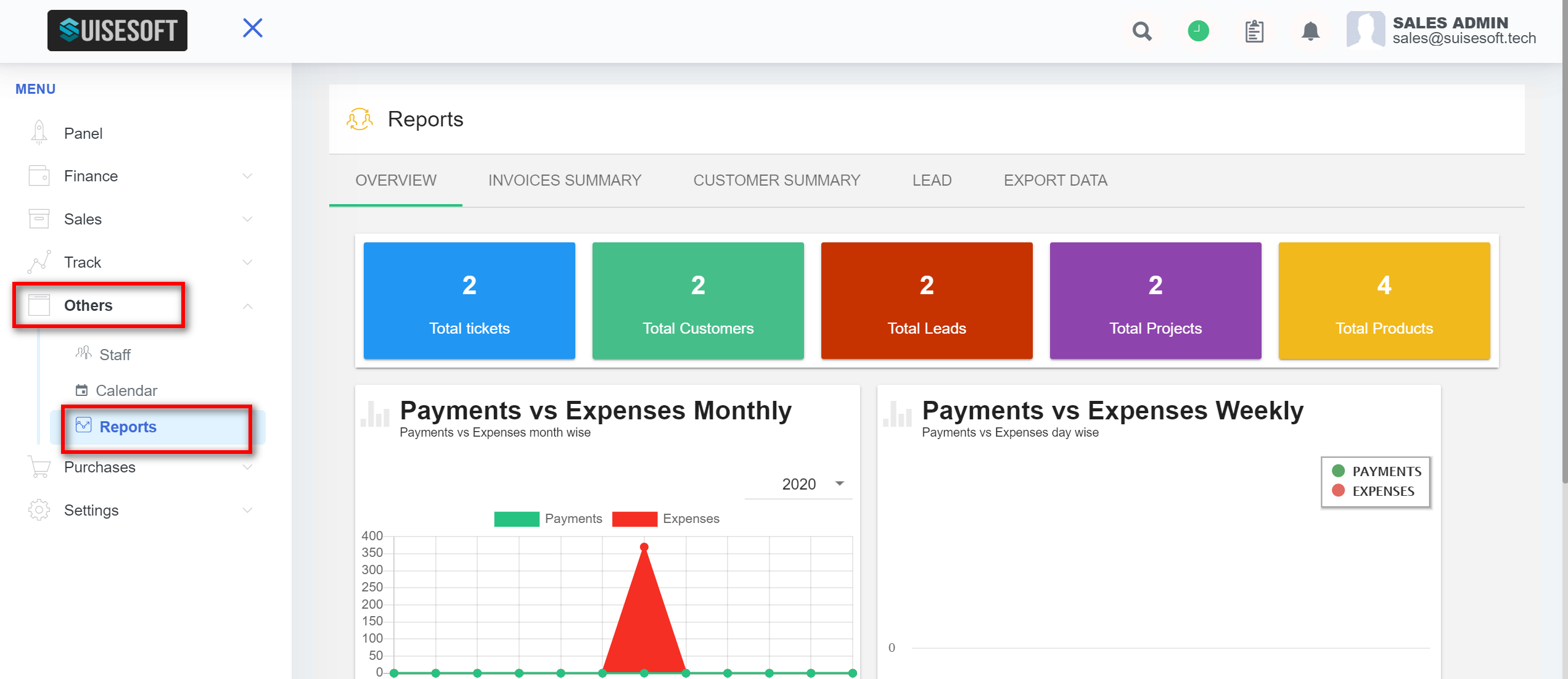 2. Export Data tab can be used to export data from the app.

3. Select the section from which the data needs to be exported.

4. Select the duration to be considered. You can select the default options or you can select custom to define your own time constraints.

4. Select the Time constraints and click on Submit to display the filtered data.
5. The data is displayed. Select the form in which you require the data by clicking on the PDF(1) or CSV(2) button.

6. The Data will be compiled and be downloaded to your PC.
NOTE: By default Chrome blocks pop-ups, so make sure you allow pop-ups for your URL for the PDF to be downloaded.