2.2 Payment Settings
2.2 Payment Settings

By Sales SuiseSoft
updated over 1 year ago
2.2.1

How to setup your payment settings?
1. The payments tab can be found under the settings page as shown.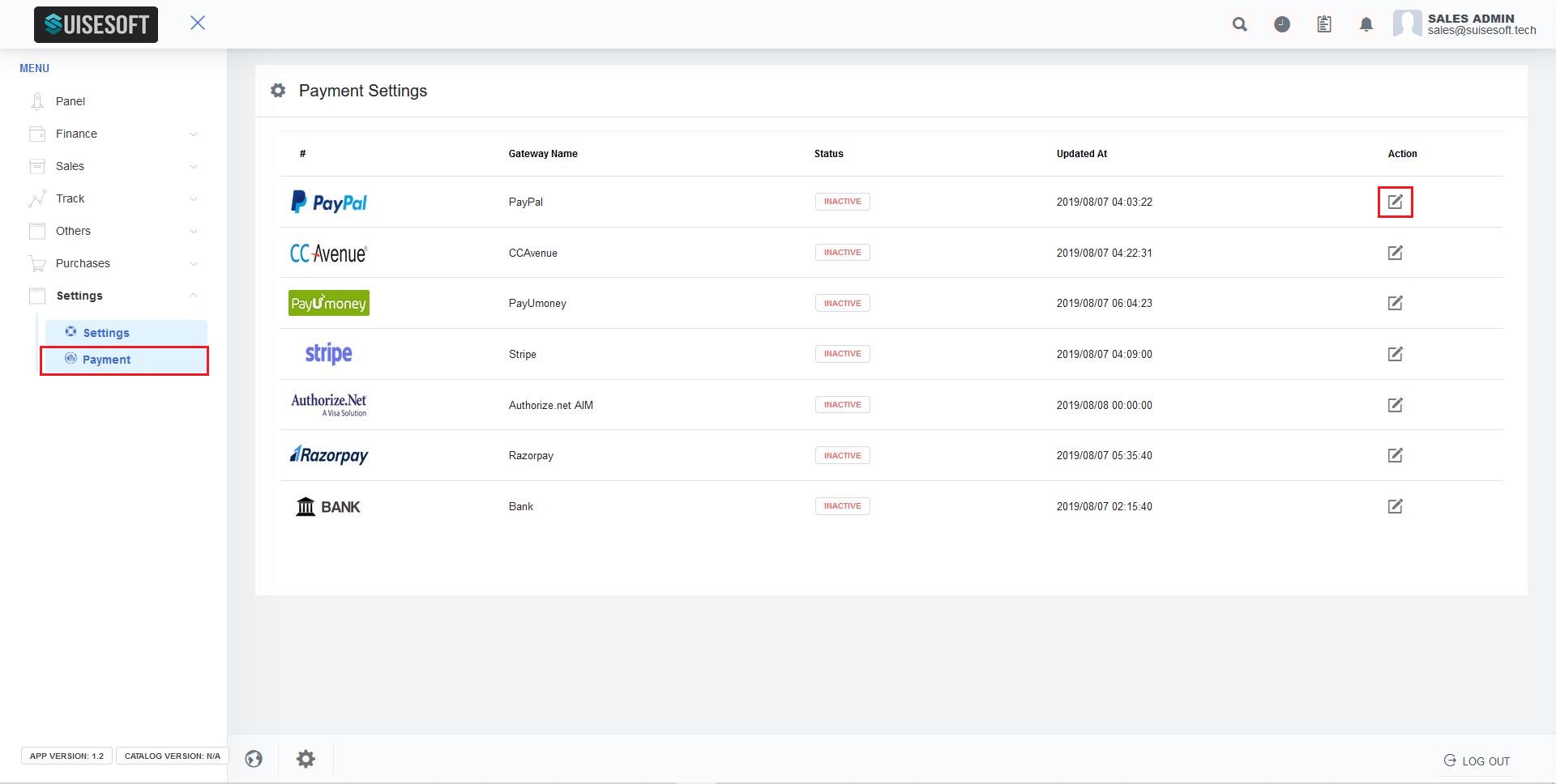 2. You can choose to activate/deactivate your payment mothods you would like to use and/or edit the relevant details by clicking the "note pad" icon.
Did this answer your question?