6.1.1 Payments
6.1.1 Payments
By Oliwia
updated 6 months ago
6.1.1.1 Payments:
1. All the payments made for this purchase are listed on the right side.

2. To create new payments click on the "+" icon.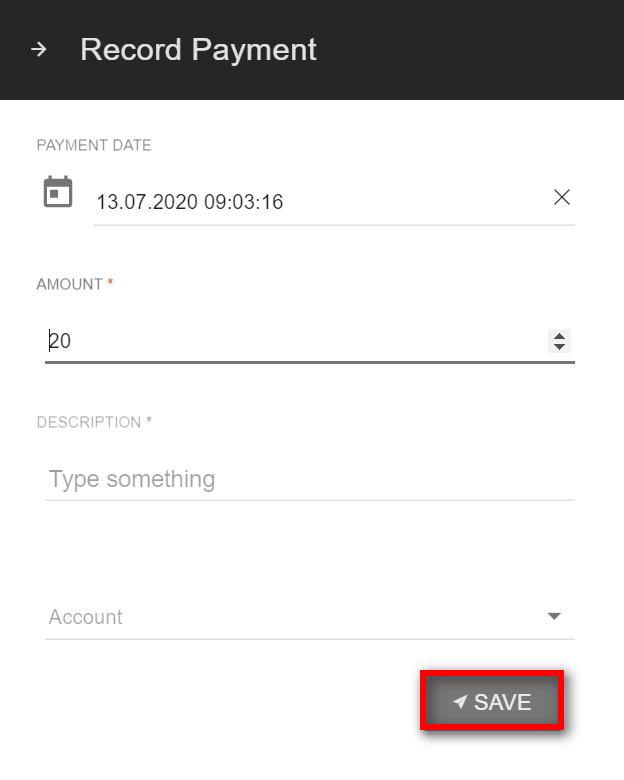 3. Fill in all details and click on the "Save" button.
4. To see details of the payment click on the "Search" icon.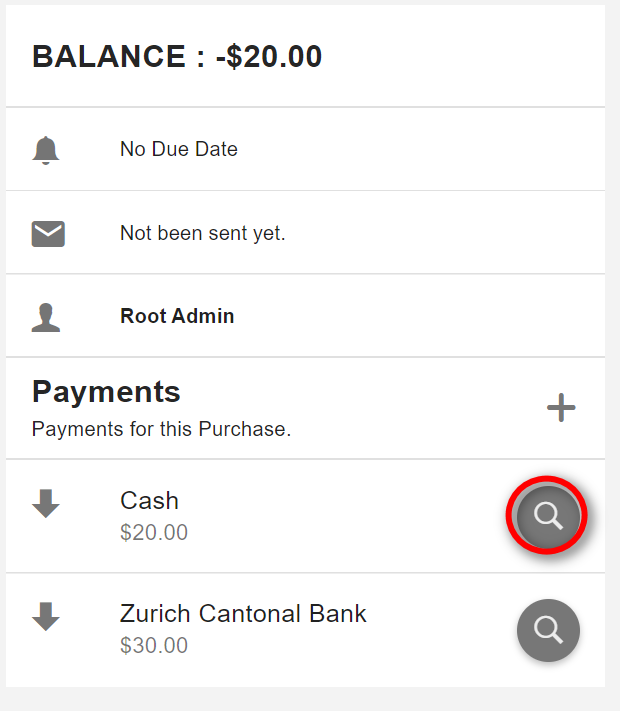 5. You will be redirected to the expenses page.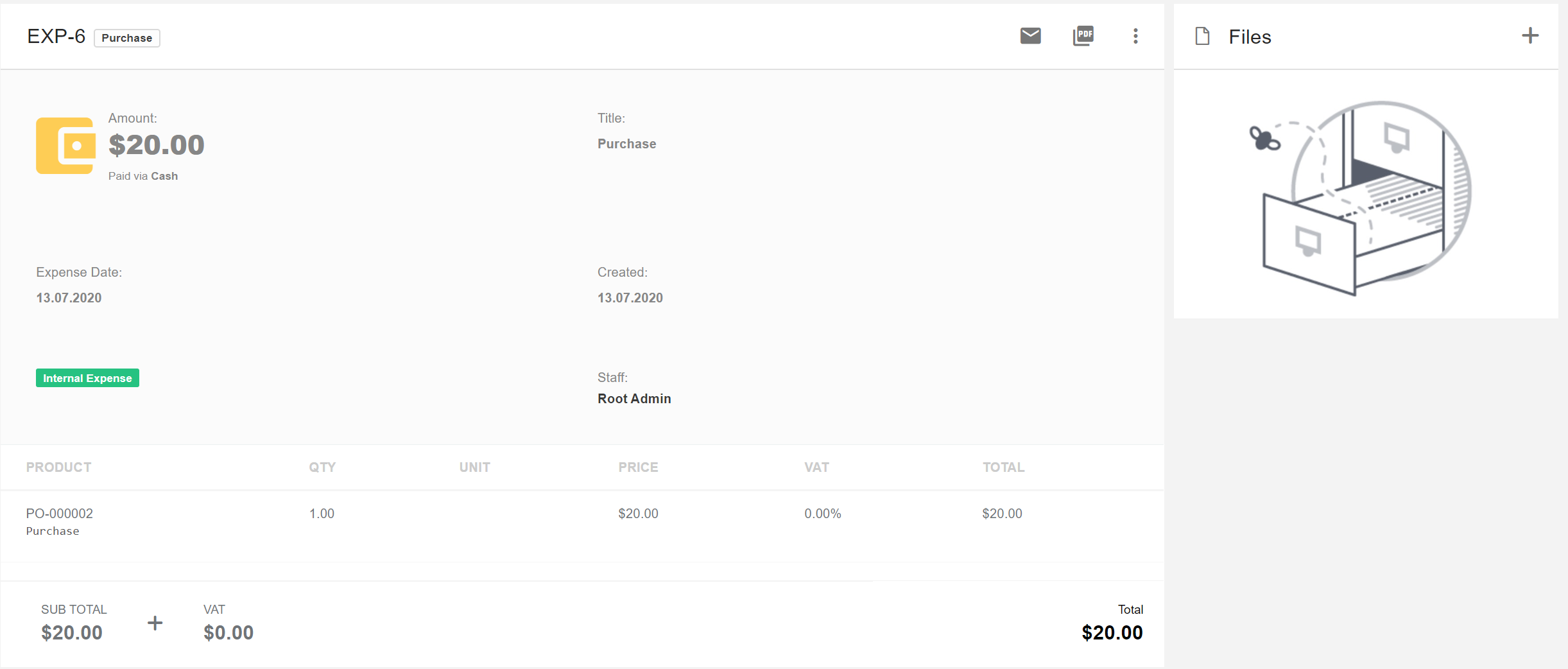 Did this answer your question?