10.3.1 Products/Packages
10.3.1.1 Managing your Products/Packages:
1. Your products can be found under "Packages" in the main menu.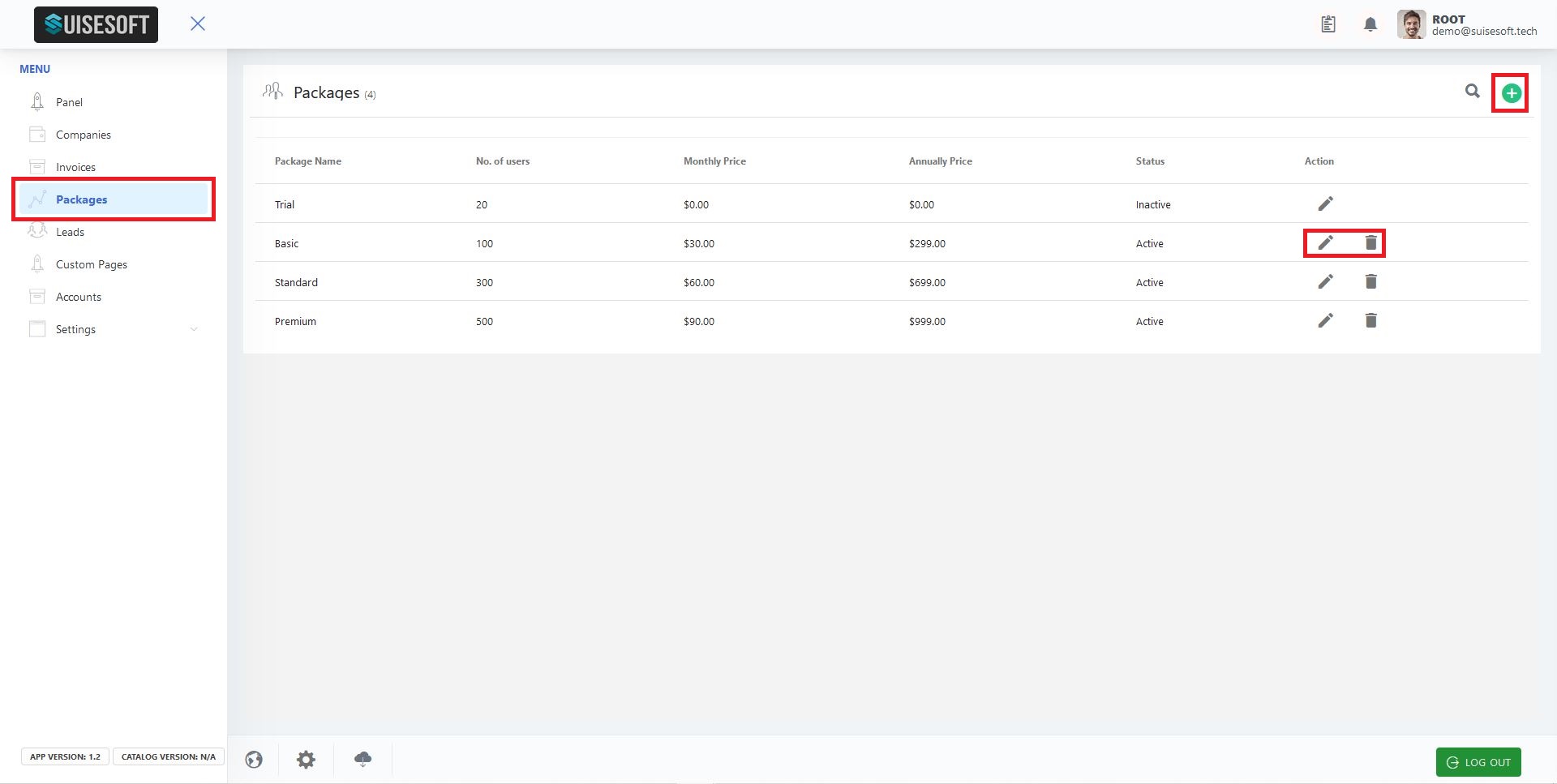 2. You can add a new product/package/plan by clicking the green "plus" icon.
3. You can edit by clicking the "pencil" icon or delete your product by clicking the "bin" icon.
4. Clicking one of those icons will open the following overview: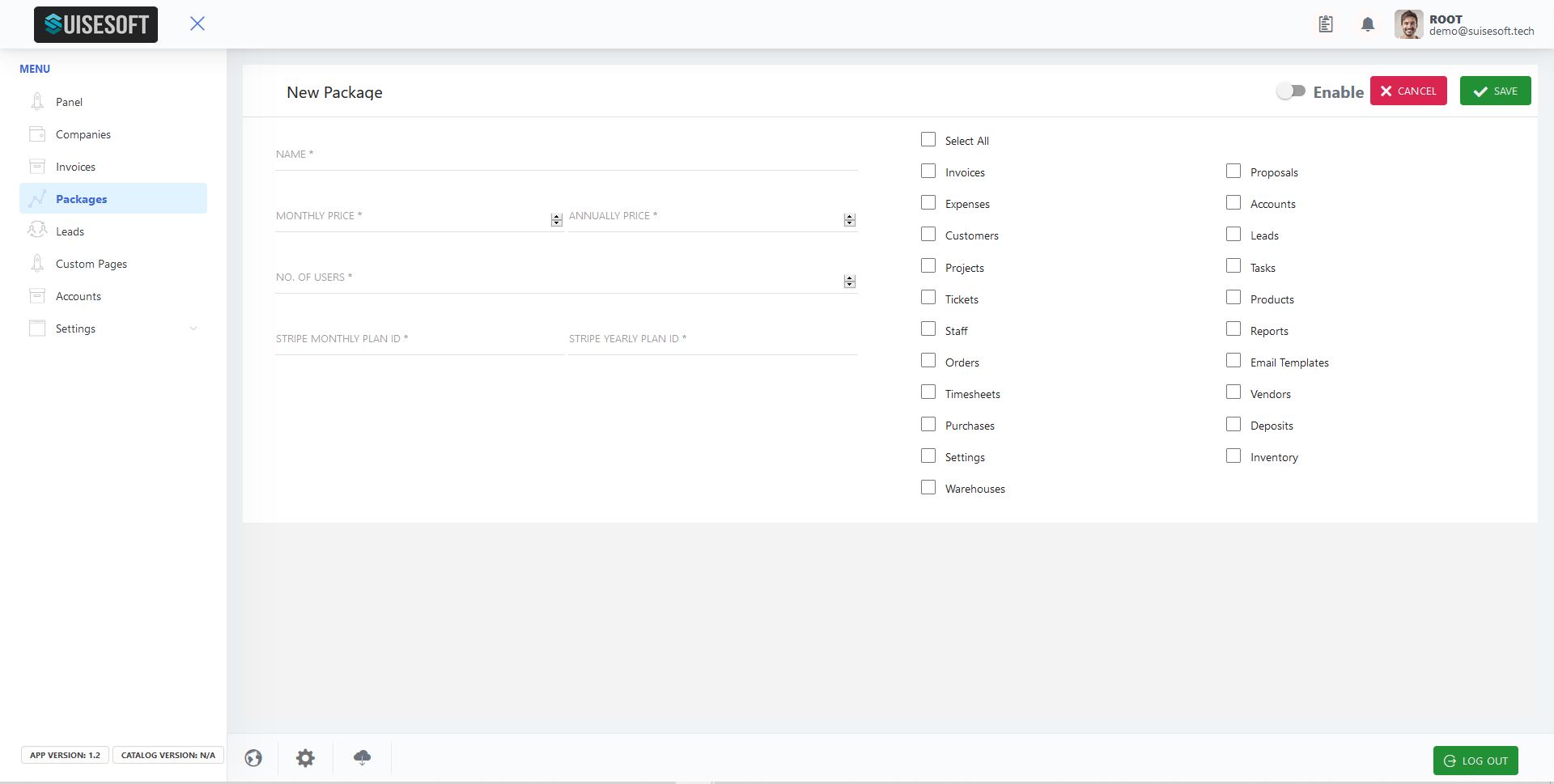 5. You can choose all properties of your product as you wish.
10.3.2 Customers/Companies
10.3.2.1 Create Customer:
1. Customers can be found under "Companies" in the main menu.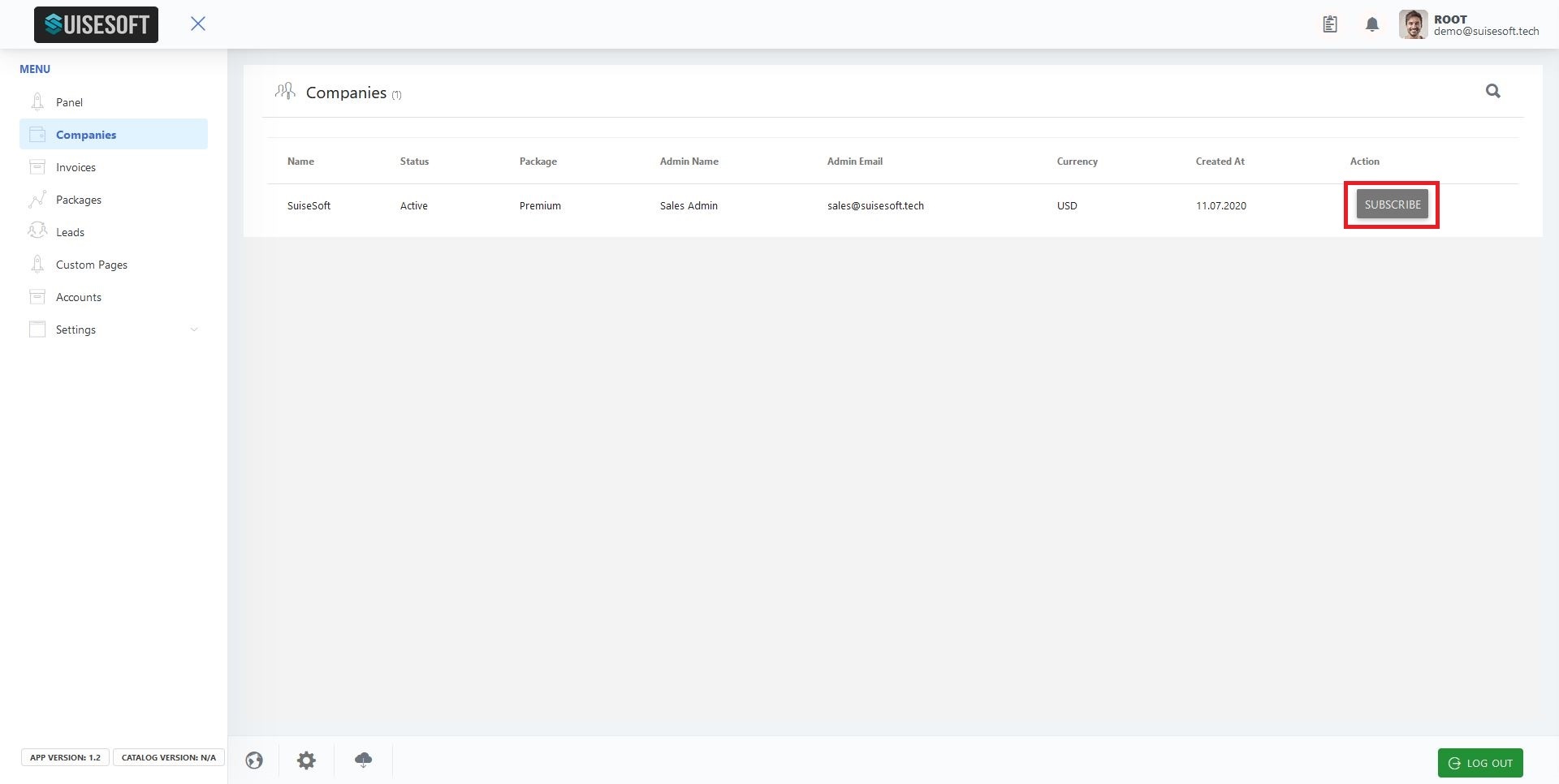 2. You can edit/update each customer/company by clicking the "SUBSCRIBE" button.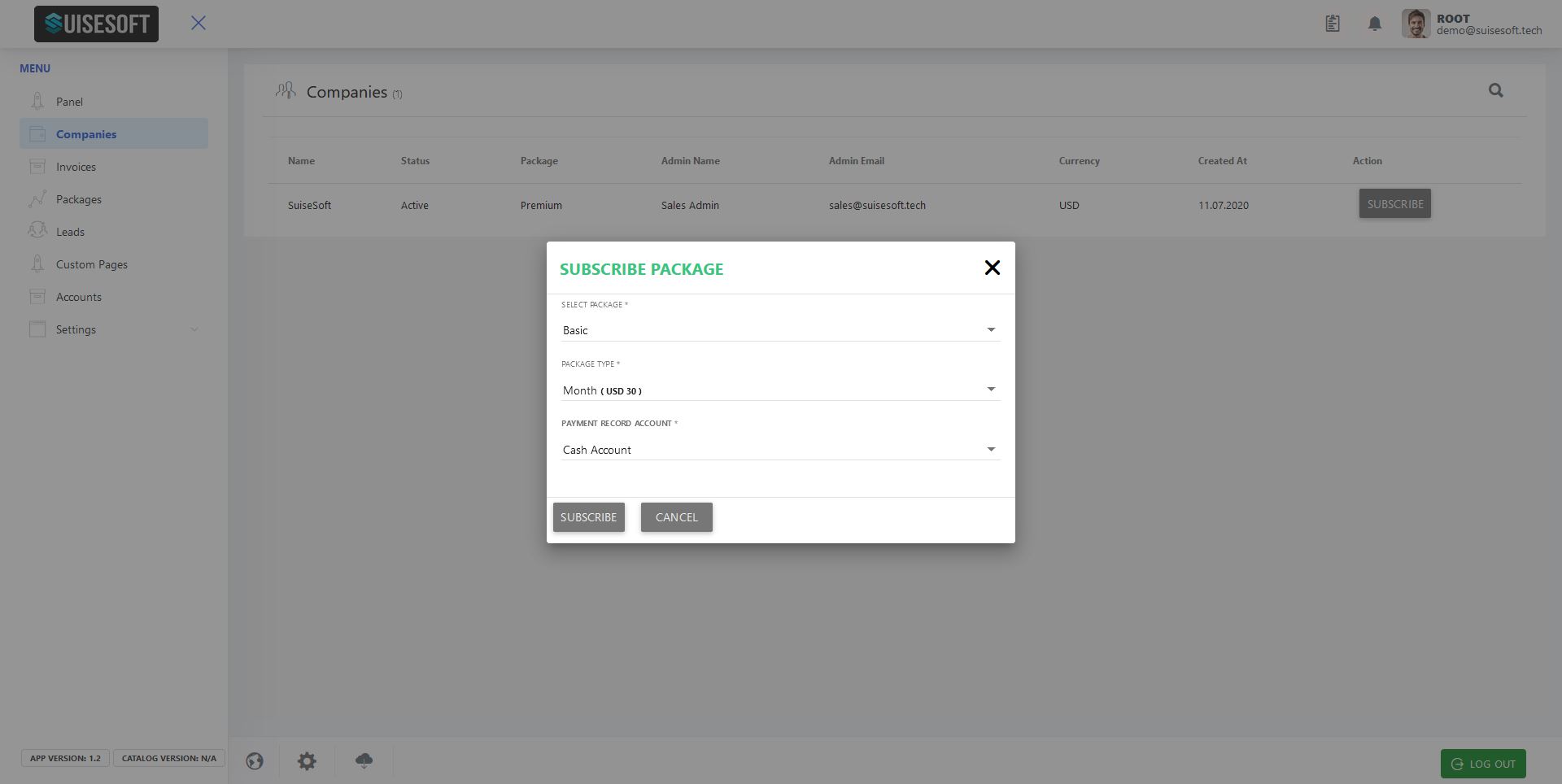 3. Choose the settings you want to change.
10.3.3 Billing/Invoices
10.3.3.1 Invoice overview:
1. Your invoices for your customers can be found under "Invoices" in the main menu.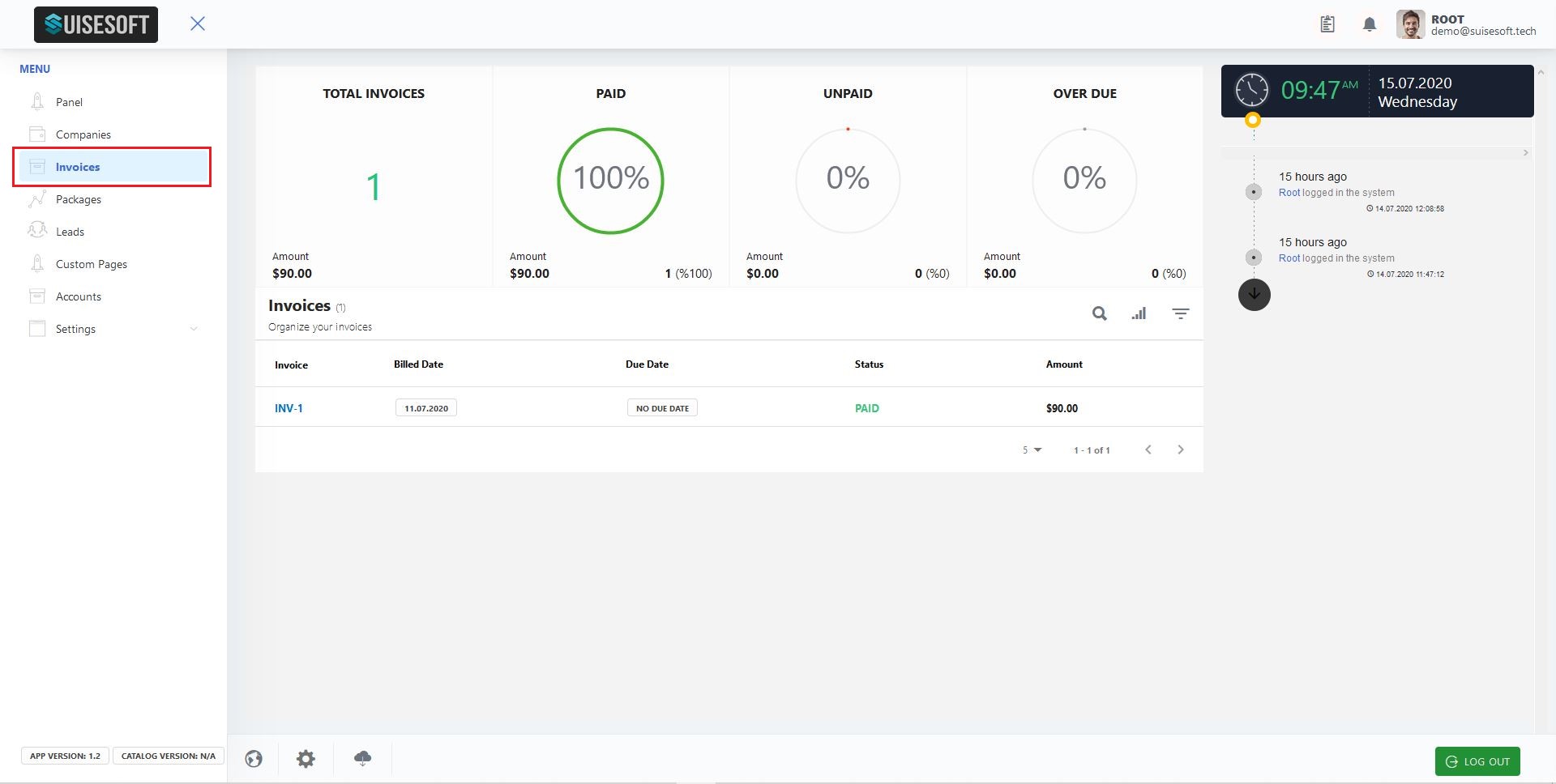 2. The main display is presenting you with an overview of all statistics regarding your invoices.
3. You have the option to search for a specific invoice by using the "magnifier" icon.
4. By clicking the "radio" icon, you can sort/filter your invoices by choosing specific properties
10.3.3.2 Managing your invoices:
1. Clicking on the general area of the invoice of your choice will present you all options regarding that very invoice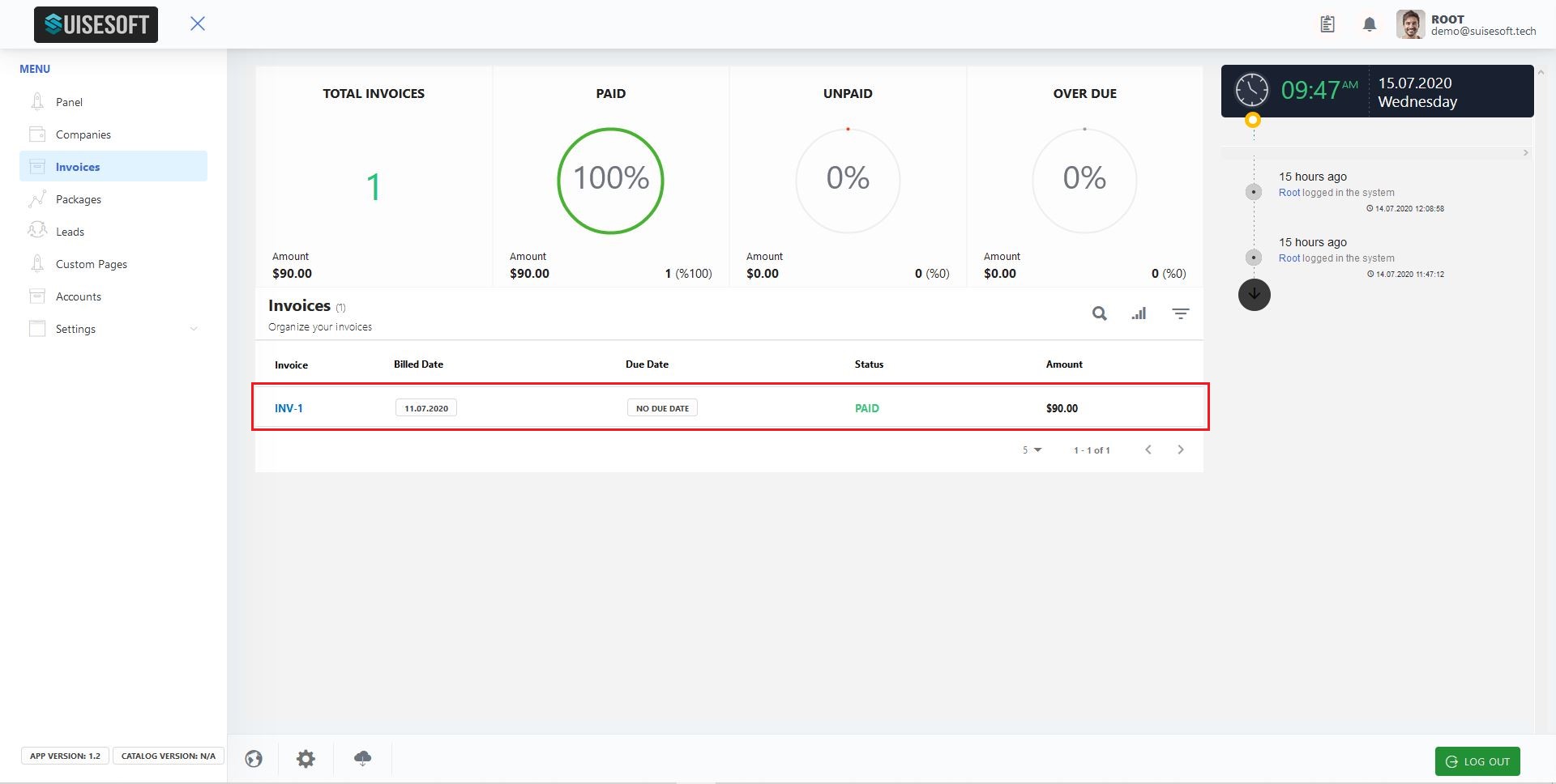 2. You can manage your invoice via the following screen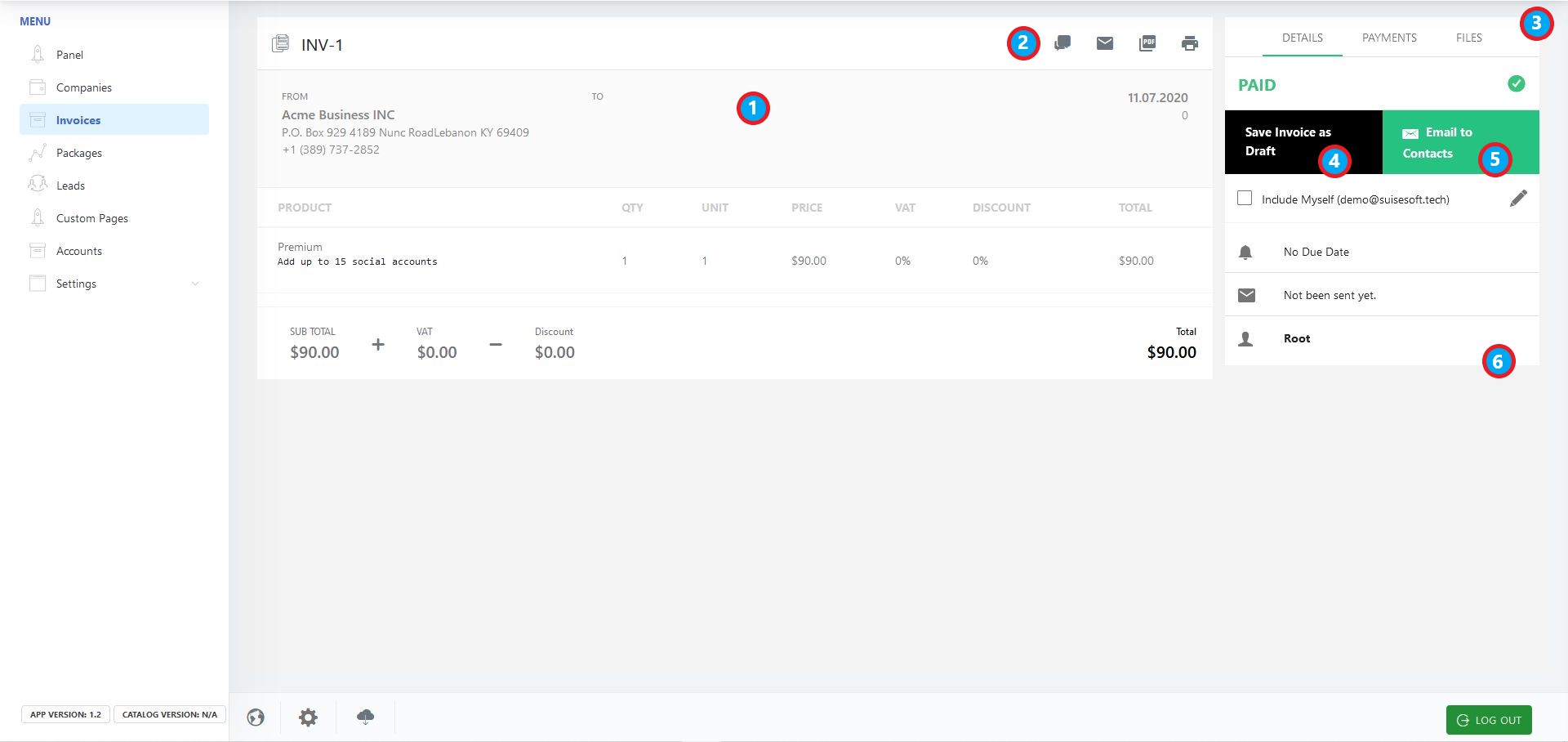 1 The main display shows you the main details of your chosen invoice
2 The icon bar on yout main display gives you the following options
a Discussing the chosen invoice
b Mailing the invoice
c Downloading the invoice as a PDF document
d Printing the invoice
3 The right hand display offers you a menu on the top to see the main details/options, as well as seeing the PAYMENT in your "cash account" and any attached "FILES" to that specific invoice
4 You can save the invoice as a draft
5 You can mail the invoice to a contact of choise
6 General information
10.3.4 Email Templates
10.3.3.4 How to set up and manage your email templates
1. Your email templates can be found in the main menu under "Settings"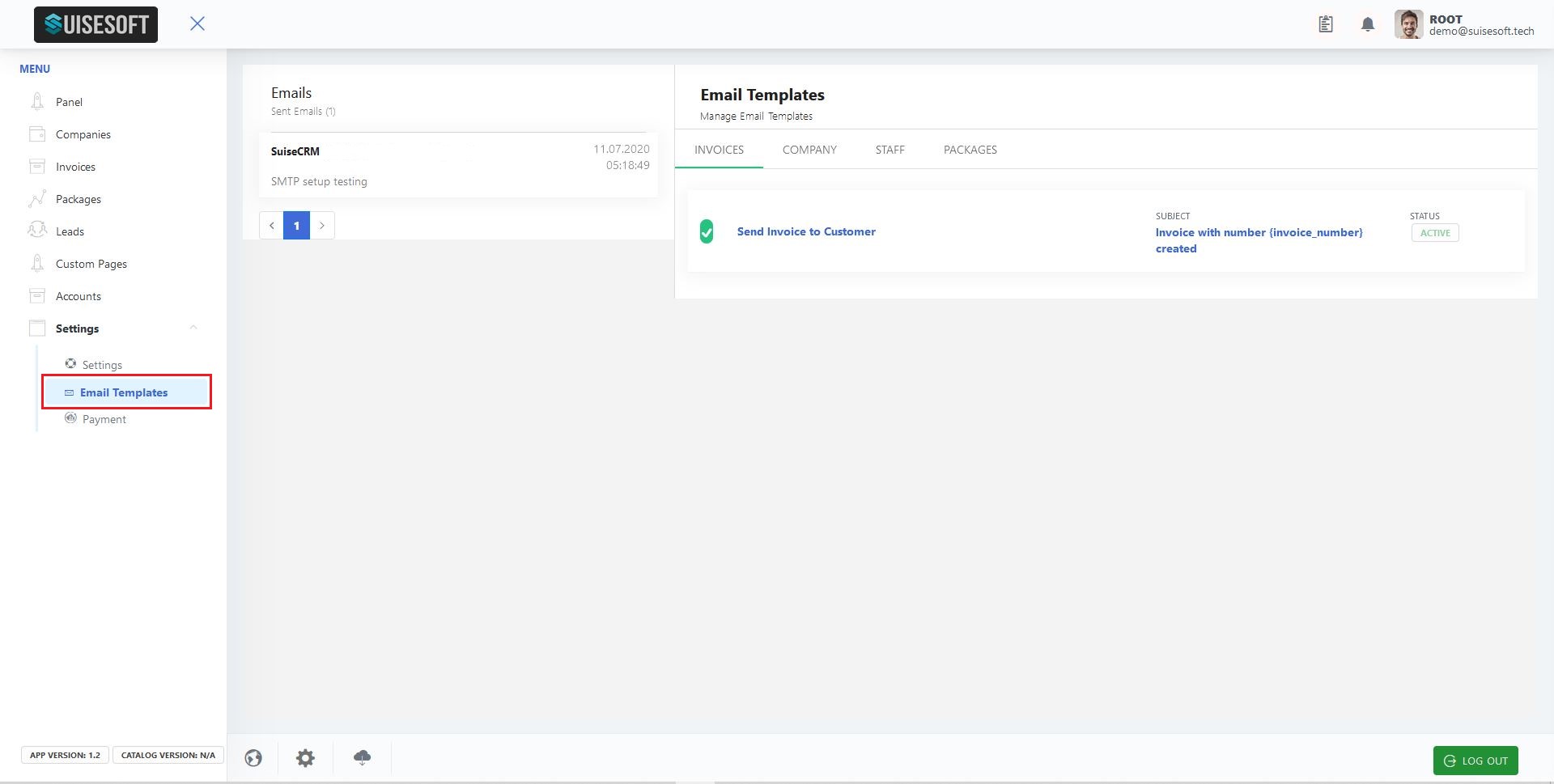 2. You can monitor your sent emails on the left hand display as well as you categories of email templates and your specific templates.
3. To edit and activate/deactivate a specific template, click on to the template itself. It will open a new editing screen that provides an html editor and a selection of email fields.