9.5.1How to manage client quotations?
1. You can find Quotations on the Left side of the page:

2. Once clicked, you can View all the Quotations here. Click on the create icon to request a new quote.

3. Enter the details and click on the request.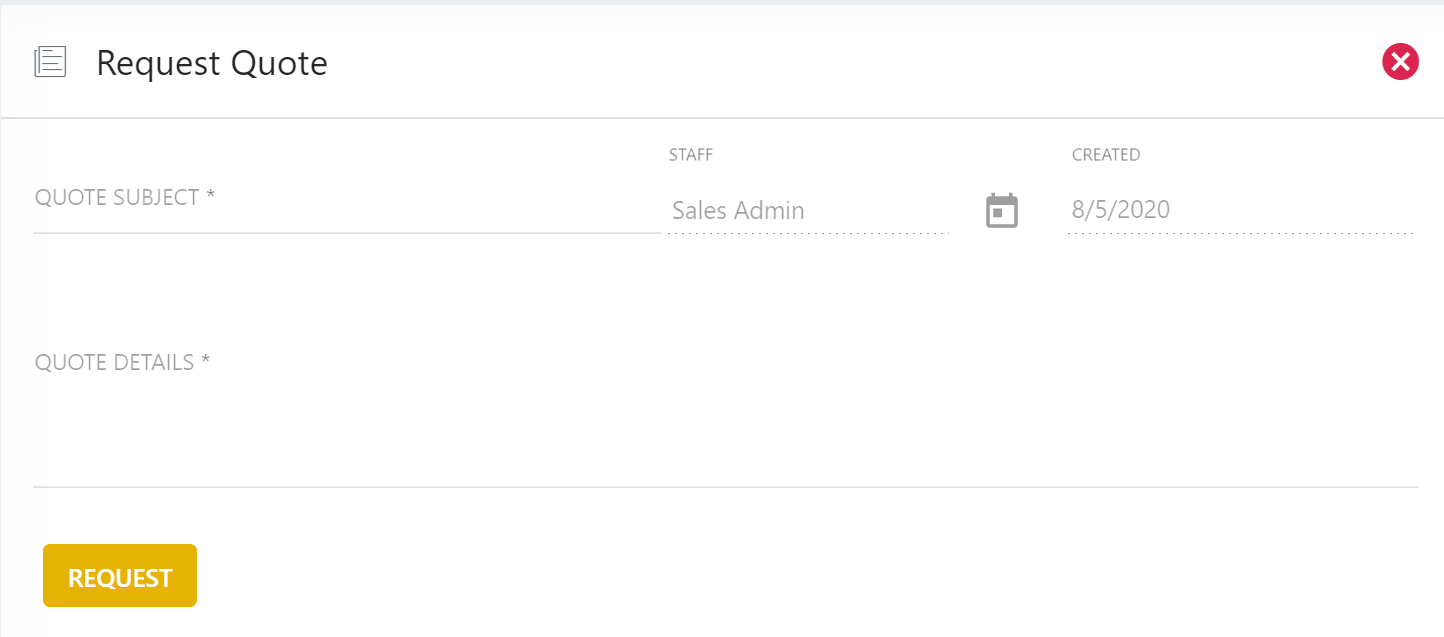 4. This will send the assigned staff a quote request. The staff can then change the status, this will convert the quote to a proposal. This can be viewed under the proposals section.